Kenneth Natiss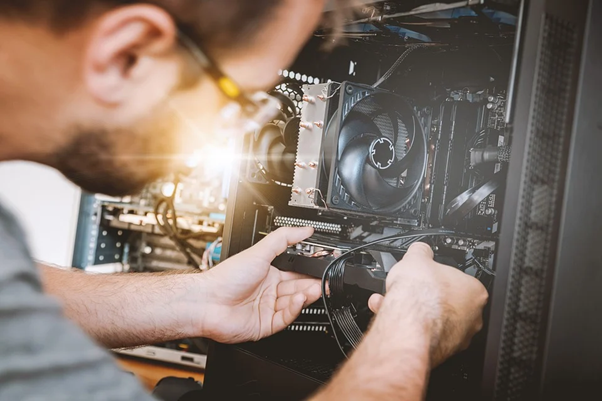 Kenny Natiss is the Owner of The LCO Group and has operated the business for the last three decades.
The LCO Group is a name businesses and organizations trust, providing a full suite of information technology services and support in the NYC and Tri-State areas. We primarily work with small and medium-size businesses and specialize in tailored IT solutions for the financial services sector, the legal industry, and commercial architects and designers.
As a leading IT service provider, Kenny Natiss is proud of the team of 30+ local and fully certified engineers. At The LCO Group, clients receive unparalleled technical support to help improve their IT infrastructure, protect data, and reduce costs.
Mr. Natiss offers a broad range of IT outsourcing solutions that proactively keep your systems running at peak performance while minimizing support costs. Here's a brief overview of what we do:
Desktop Support
There's no denying that today's businesses and organizations are facing greater challenges regarding uptime, data security, and maintaining smooth IT operations. At The LCO Group, we provide superior support for desktop and laptop users and can augment your existing in-house IT support.
Network Support
If you need proactive network support, look no further than Kenny Natiss and The LCO Group. Our certified network engineers can even carry out a free onsite consultation to determine your needs and help you increase your network uptime.
Cloud Solutions
Cloud solutions help businesses and organizations of all sizes keep their data safe, secure, and easily accessible. We provide best-in-class cloud solutions, including hosted desktops and PBX systems, MS Office 365 cloud computing, and cloud backup services.
Disaster Recovery Solutions
The sad truth is that 78% of companies that suffered data disasters were out of business within 12 months. Don't let your firm be such a statistic with our tailored disaster recovery solutions.
NIST Compliance
Mr. Natiss and his team can provide your organization with total NIST (National Institute of Standards and Technology) compliance. Our NIST compliance services also keep your business up to date with the latest regulations, standards, and guidelines.
PCI/DSS and EMV Compliance
If your business accepts card payments, it makes sense to ensure that it follows all relevant PCI/DSS and EMV compliance rules and guidelines. Let The LCO Group's payment standards experts ensure you are fully compliant.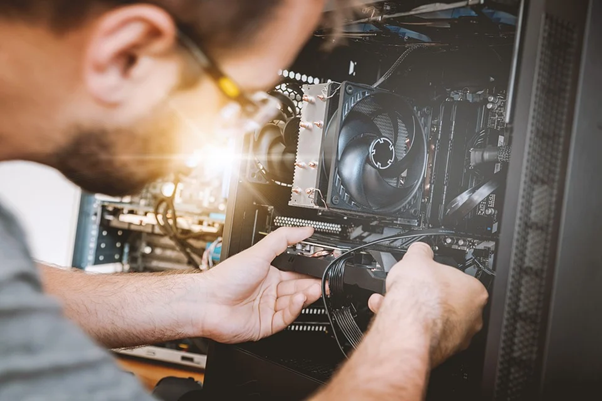 Managed Services
Did you know that many organizations have lowered their total cost of IT ownership by embracing managed services? We offer a range of managed IT services that add value and give you comprehensive and integrated network solutions.
Managed Security
Ken Natiss notes that the growing threat of cybercrime means that full network security is essential to set up and manage now more than ever. Your organization needs managed security that is fit for purpose, addresses key vulnerabilities, and keeps your business safe.
Security Services
How secure is your data? If you're not sure, our security services can identify if your networks and systems are vulnerable to cyberattacks. We can test all firewalls, conduct penetration testing, and get your organization ready for ISO 27001 compliance.
Integration Services
As part of your business growth strategies, you'll undoubtedly want to improve your IT systems and increase capacity. Our integration services can help in various ways, from network designs to data center buildouts.
Specialty Services
Some organizations may require specialty services that address unique requirements or ones mandated by the government due to their industry. Mr. Nattis offers tailored IT solutions to meet the specific needs of all clients.
Programming Services
We have some of the most skilled and experienced programmers in our team that can provide your business with custom programming services from simple database designs to fully-fledged portfolio and trading systems.
Why Choose Ken Natiss and The LCO Group?
Best-In-Class IT Support
Our engineers are skilled experts with many years of industry experience. Each holds relevant IT certification and provides all clients with a first-class service.
Full Suite of IT Services
From desktop support to managed cloud solutions, Kenny Natiss and team provide tailored IT solutions. We don't offer "off-the-shelf" support packages. Instead, we devise solutions that fully address the needs of each client.
Next Steps
Contact Kenny Natiss today at 1-888-517-0088 to find out how we can help your organization.